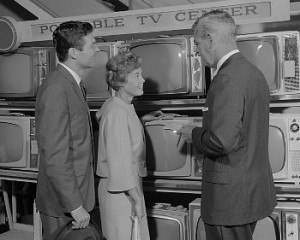 As the year winds down, I'm at my computer thinking of the mantra at Al Filippone Associates for 2011 – communication, communication, communication.
A World of Opportunity
As I prepared for the new year twelve months ago, I was in awe and hyper-focused on the breadth of opportunities before us in terms of communicating with people.  Those whom we already knew and those whom we didn't.  There were options beyond imagination, and I wanted to ensure that we didn't fail to take advantage of them.  We were going to be able to provide service and learn about our client's needs like never before if we chose to.
Overstating the Obvious is Often A Good Thing
At our launch into 2011, I also spoke of the importance of probing when engaging in conversation with prospects and clients, something that skilled salespeople are all well aware of.   It's one of the many fundamentals that needs to be emphasized often, and falls within the realm of our responsibility to the public, again so that we can better serve it.
Probing leads to:  Interaction, discovery, intimacy and solutions.
Communicate or Die
The year is coming to a close.  I think that we've done well in our quest to utilize the breadth of options that are before us.  That's not to say that we didn't have our missteps.  I continue to have the occasional conversation with an agent who didn't get the chance to provide a prospect with the benefits of her unique skill set and great service due to a gap in communication.  One such potential client had no idea that the agent was a member of the same social group as he.  Who knows, that knowledge could have very well made the difference in the gentleman listing his $2.5M home with her.
I read a book years ago by Jack Trout, one of the great marketing gurus of our time, entitled  "Differentiate or Die."    Perhaps I should borrow part of Trout's title and write a book for 2012 entitled, "Communicate or Die."
 Please leave your comments below.
Expand your mind and receive your dose of "The Daily Tonic" everyday.*   It's always brief and thought provoking.
Simply go to the top of this page or the home page of  thedailytonic.com, enter your email in the navigation bar to the right and click "subscribe."  Of course your email address will be  kept private.
 *The Daily Tonic is published every weekday, M-F.