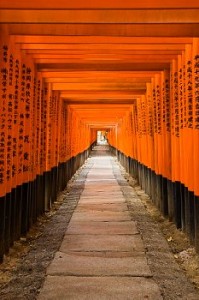 It's a Friday at the beginning of March, thus we head into what should be another hectic weekend for real estate.  Before the weekend arrives, perhaps you will be able to take a moment this evening to decompress and get yourself in harmony with your universe.  Some things to think about.
Begin your weekend with meditation.  It nourishes the soul.
Stop worrying.  Worry destroys life.
Abundance is good.
Overindulgence clogs the body, mind and spirit.
Envy is a waste of time and energy.
Have faith in your higher power and in people.  Lack of faith creates fear which is seldom a good thing.
Read a book to stimulate your imagination and broaden your view.
Enjoy what you have while avoiding a constant pursuit of what you don't.
Place the needs of someone else before yours.
Keep those creative juices flowing.
Albert Einstein once wrote, "Most people see what is, and never see what can be."
Make it a great weekend!
Expand your mind, increase your business and receive your dose of "The Daily Tonic" everyday.*   It's always brief, informational and thought provoking.
Simply go to the top of this page or the home page of  thedailytonic.com, enter your email in the navigation bar to the right and click "subscribe."  Of course your email address will be  kept private.
*The Daily Tonic is published every weekday, M-F.