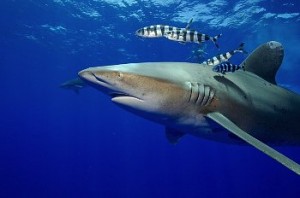 Although it's not so much the case with our group at Al Filippone Associates, it occurs in most every market and most every office in the United States.  Ten to twenty percent of the agents conduct ninety to eighty percent of the business.  The question is, why does this occur?  There are a number of factors.
Destiny
Some would say that it's destiny as the phenomenon was first noted back in 1906 when Italian economist Vilfredo Pareto observed that twenty percent of Italy's residents owned eighty percent of its wealth.   He later determined that twenty percent of his crop yielded eighty percent of his produce.
The Best
Another thing to understand when considering how the Pareto Principle, as it is often referred to, affects the real estate business is the power of the best.  In sports, people want to see the best.  It's no secret that television network executives privately root for the most popular teams or individuals when it comes to competition.  They want them to advance to the championship games or finals in their respective sports as the execs are well aware of the dramatic affect that it has on their ratings.
It is no different when it comes to business.  People want to work with the best, and so the more business that a Realtor transacts, the more they are percieved to be the best.  It perpetuates itself.
The Silver Lining
There is a solution for those of you who are not among the top twenty percent in your industry but would like to be.  It has been noted that twenty percent of your efforts yield eighty percent of your results.  Of course the reciprocal is true.  So it's not merely a question of working smarter.  It's a question of working smarter at the right things.
Don't be satisfied with the "crumbs" that are leftover from the top producers.  Determine which twenty percent of your efforts result in the majority of your business.   Hone your skills in doing just that consistently and you will be among the rich getting richer.
What can you do to understand what efforts yield the greatest results for you?
How can you streamline your business to focus on them?
Expand your mind, increase your business and receive your dose of "The Daily Tonic" everyday.*   It's always brief, informational and thought provoking.
Simply go to the top of this page or the home page of  thedailytonic.com, enter your email in the navigation bar to the right and click "subscribe."  Of course your email address will be  kept private.